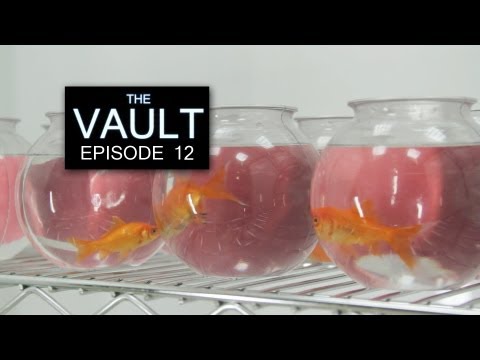 Megasode
It's running over 30-minutes, so we're breaking it up into parts.  First couple pieces will be released mid April.
The Vault - Episode 12 Update
Episode 12 will be our final episode.  It will be 30 minutes long.  We're in production right now, aiming to release in April. We'll post more info and thoughts soon, but just wanted to get you that information for now.
The Future
Something interesting happened a few months ago. It starts on a random Friday night.  I went to see a movie called "Safety Not Guaranteed" with my brother and another friend.  I loved it.  It's a film made for only $750,000, a very modest budget by typical movie standards. Now, my personal dream is to make a feature film and see it in a movie theater, and I definitely...
30-Minute Megasode Fundraiser!
Help us make our 30-minute Megasode. Check out our Indiegogo fundraiser below.  You can buy "The Vault" DVD set, props from the show, and more.  Thanks! www.indiegogo.com/vaultshow
The Vault at LA Indie Film Fest!
Milestone Stats
So we've either hit or are nearing some major milestone stats for the project.  I figured these numbers would pretty much get to these goals at around the same time: Facebook Fans:  Goal: 5,000, Current: 4,681 YouTube Subscribers: Goal: 10,000, Current: 11,845  Episode 1 Views: Goal: 100,000, Current: 96,066 YouTube Views: Goal: 500,000, Current: 463,418  I don't know what the...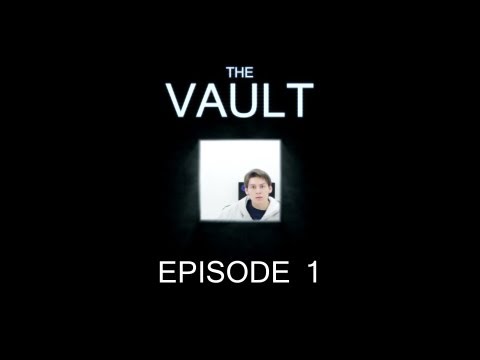 Traffic Explosion
I'm going to write more about this soon, but I just wanted to record this moment in the history of the project. Thanks to a Reddit post by a fan, ledhead0501, we've seen our traffic explode in a very short amount of time. In less than 48 hours we've had almost 150,000 views on YouTube.  Just to put this into context for you, we had 115,000 views TOTAL before this.  We've...
Sad news about Barry
We're sad to report that Barry Warrick has passed away. As many of you know, Barry was involved with The Vault from the very beginning and to say he made the project better would be an understatement. In truth, we can not imagine it without him.  He was a great guy - hilarious, kind, dedicated - and he is missed, not just by us, but by the many, many people he touched throughout the course...
Also, why isn't every person in the world ever...
idolikemytoothpaste: Doooo it.  Seriously you won't regret it if you enjoy thinking. Please note: watch every video - everything contains clues! http://www.youtube.com/watch?v=ig05s_rB39o&list=PLC4D2F8A427AB8B85&feature=plcp
Second Hour Preview
Our second hour is about to start coming out.  The wait has been long, yes, but it's how it had to be done.  There are a dozen reasons for that, but they don't matter now.  What matters now is the episodes start coming out in July.  Here are some things you can expect: 1.) New characters - New people in new rooms.  After this hour you'll have seen about 50 people.  FIFTY....
Barry
I want to tell you a little about Barry Warrick, one of the actors in our show.  You probably know him as the bike guy.  Right now he is in a coma fighting for his life. Barry was one of the first actors we cast in the show.  The first thing you should know is that Barry isn't even an actor.  He is Shane's (Henry in the show) best friend.  I was introduced to him at a party at a...
Movie Star?
Recently we hit the 50 actor mark in our show.  That means 50 different people have been in our little set and under our direction.  That's a lot of people when you  take a step back and think about it.  It's been a great learning experience to work with so many people. Before we started this project I knew that we'd be working with a lot of younger people.  I remember thinking,...
State of The Vault
First, some business: A new HOUR of "The Vault" is currently in production.  We decided that the best move going forward was to film as much of the show as we can and eventually release everything closer together. There will be some wait, but when it comes out you won't have to wait very long between episodes.  Thanks for your patience! With that said, I've been meaning...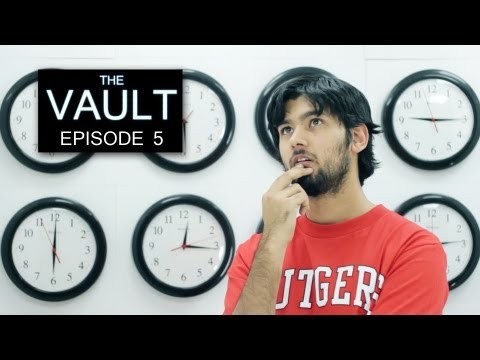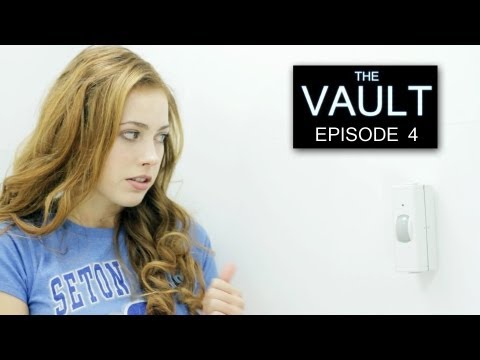 Behind the Scenes: Episode 2.5
"The Vault" is a pretty unique project.  It's unique in that we get to work with a TON of people, typically one at a time.  Every actor is different.  No two shoots are the same, even though they take place in the same set.  It really is great training as an aspiring Director.  I feel like I've learned a lot from making this show, and I will use that knowledge going forward...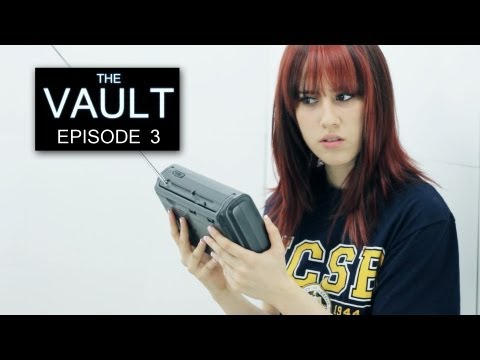 Follow-up to previous post
Just some follow-up comments to my previous post for those of you who have emailed us so far: I'm not auditioning you or going through a hiring process here.  I'm giving you the opportunity to join us and create your own opportunity within our company.  You can essentially create your own role.  If you think you have something to offer that will help us grow our company, you can get...
Join our company
We started a production company.  It's so new we haven't even named it yet.  And yet, our company has already partnered with Mark Cuban and has a TV deal with HDNet.  How can that be?  Do they know something? Yes, they do. This company is like a rocket ship.  Mario and I built the ship.  We worked really hard to do that.  Mark Cuban and HDNet provided us with the fuel.  They believe...
Cool Stuff
Interview we did for www.reelseo.com, turned out great: http://www.reelseo.com/the-vault-exclusive-interview/ Also check out this cool podcast about "The Vault" and drama on the internet by the guys at www.openloungecast.com http://www.openloungecast.com/2011/10/episode-77-vaulting-drama-to-the-web/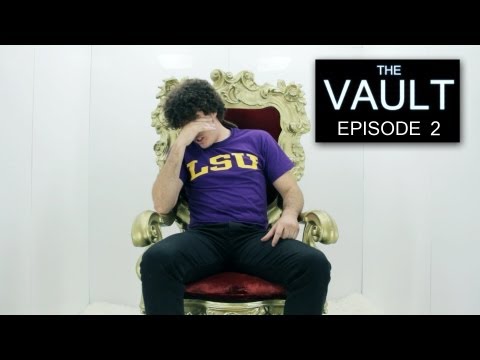 PRODUCTION
Why so few updates?  We've been busy doing production.  REALLY busy.  It's been a lot of work, but it's going great. Episode 2 is finished.  It will be out this weekend.  Just so you know, every day that goes by that it's not out is agony for me.  I want so badly for it to be out for the world to see.  It's also our first episode since we partnered with Mark Cuban...
Why you were cast
So we just added around 20 people to our cast.  We know for a fact that a lot of them are completely and utterly SHOCKED at the news.  Why?  Because actors are used to rejection.  It's a tough business this acting thing.  Tough profession, tough industry. I sympathize with actors because I know a lot of them are driven by the same things that drive me.  I love doing what I'm doing,...
Facebook Poll Contest Winner: Shawn Gray
There are a lot of ways to fill a 150-character universe.  One way is to have a vote.  We had a Facebook contest to see who could get the most friend-support and be voted into the show.  Shawn Gray came in first with 150+ votes after just two days.  He will be in the show.  We didn't know people would have so much fun with the contest, so we'll do another for a full week this time. ...
The Next Five Months
We're going to make this show.  It's going to be great. Not sure how long production will take, but we've given ourselves until the end of the year.  We will be releasing episodes as we go. I can't wait to one day be able to sit back and watch this whole thing start to finish. I hope we'll be able to enjoy it.  It's hard when you've written every line,...
Creators of "The Vault" partner with HDNet, Mark...
We have some exciting news! We've partnered with HDNet, a television network owned by Mark Cuban. The partnership is going to help make "The Vault" everything we hoped it could be and more. We are extremely grateful for this opportunity, and look forward to working together. For everyone involved, thanks so much for helping us get to this point. It's going to be fun!
1000 Likes
We just hit 1000 likes on Facebook.  I know a thousand isn't a million, but you have to cross a thousand to get to a million right?  I'm not sure if we'll ever get a million or if that's really even a goal we have, but 1000 is pretty cool.
Episode 1.5, or something like that...
So we decided to make something we're calling Episode 1.5.  For now.  We filmed it already and should have it out soon.  It's going to be similar to the teasers you've already seen, but it takes place chronologically between the start of Episode 1 and Episode 2. The problem is, we don't like calling it Episode 1.5.  It's not truly an episode, but it's also not...
My Spielberg Attempt
Several years ago I was watching Steven Spielberg's appearance on "Inside the Actor's Studio."  In it he talked about the famous story where he got off the tram ride at Universal Studios and walked around the lot.  The next day he showed up, dressed nicely, and was able to get in again.  This continued the whole summer, and as legend goes was the way he was able to get his...
Patience
Patience isn't on my list of virtues.  I actually like that about myself, because to me, patience and complacence aren't very different.  Patience is often an excuse for laziness.  For procrastination.  Don't let anyone fool you.  Patience is overrated.   Sort of. Can I see any situations where patience would be a good idea?  Sure.  Like right now.  Things are going on with...
The Filmmaking Equation
I like to look at the world very mathematically.  Even though I dropped out of college Calculus three times, I can appreciate the fact that many things in life come down to simple math. Filmmaking is no different.  It's a very mathematical process.  Making a film is like trying to solve a very complex equation. "The Vault" is a very experimental sort of concept when it comes...
Entertainment as a Sustainable Enterprise
One of the things a lot of people trying to produce entertainment consistently undervalue is the sustainability of their projects.  To us it was one of the most important considerations before we started.  Could we sustain what we were setting out to accomplish. Sustainability means many things.  First of course is economic sustainability.  If you are making a series or a film, can you...
The Blog is Back!
So we've decided to bring back the old blog.  We can also tell you, honestly, why we stopped writing it in the first place.  The goal of our original "Series: Impossible" blog was to prove that you could make a quality web series without any real budget, industry connections, or any of the things people say you need.  Once we were able to finish the pilot and the teasers, we felt like we had...
Challenge
See if you can solve this puzzle! https://vimeo.com/17668682 Email your answer to operator@thevaultshow.com
Vault - quick Q&A
Q: What is "The Vault?" A: "The Vault" is a web series. Q: Um…can you be more specific? A: Well ok…"The Vault" is a web series about a television show that airs in the year 2016 (which you may have noticed is several years after the world supposedly ends.  Spoiler alert, it doesn't).  This show, a week-long reality competition starring...
Series: POSSIBLE!
Series: Possible? We feel like we can now label the Series: Impossible project a success.  Months ago we set out to create an awesome show.  One that, despite having virtually no budget or any industry connections, could compare favorably with any professionally made, big budget project.  We thought it would be difficult, but nonetheless possible. Despite numerous obstacles along the way, we...
New Facebook PAGE - much easier. Click LIKE! →
If a tree falls in the forest...
"If a tree falls in a forest and no one is around to hear it, does it make a sound?" You have probably heard this stupid riddle before.  I personally don't like it.  I get it, but I don't like it.  Why?  Because of the arrogance of human beings.  We only define things in this world by how their existence affects us.  What is a tree?  A big brown and green thing that helps...
Working on Teaser #2
People seem to really like the first teaser, so we are doing another one.  But what you will find is that unlike traditional teasers, these teasers really aren't teasers at all. If you paid attention to teaser #1 you may have picked up on a few interesting pieces of information.  We won't point them out here for you…what fun would that be?  But everything that you could see and...
First Official Teaser Released!
Check it out below!
Watch
New Cast Members!
We are happy to officially announce the addition of several new members to our cast. Months ago we added our first cast member…sort of.  You might not see a lot of Mr. Brian Pierce, but you might hear from him at some point.  You might already have…. Our first on-screen talent is Adrienne Elijah, my second or third (it's close) favorite sister who I had to promise a part to....